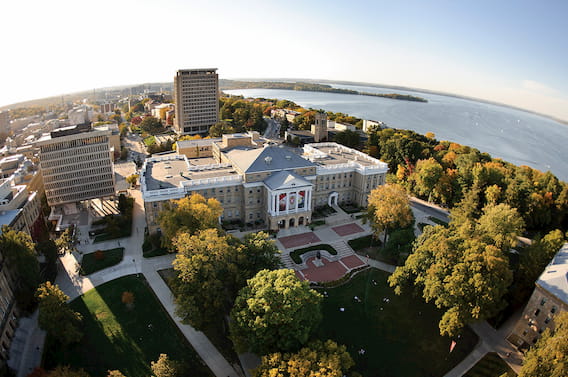 Photo credit: Jeff Miller/University Communications.
The Wisconsin Alumni Association has served University of Wisconsin alumni since 1861. WPS Health Insurance has served people with Medicare since Medicare began in 1966.
Today, we are proud to serve as the Wisconsin Alumni Association's official Medicare supplement insurance partner, serving Badgers in Wisconsin as well as Illinois, Michigan, and other states.
Take a closer look at the Medicare supplement insurance already chosen by more than 2,500 UW-Madison alumni:1
Freedom to choose any doctor in the U.S. who accepts Medicare
Wisconsin-based customer support
Fitness club membership, at no extra charge2
Vision and hearing discount programs2
Optional dental coverage
There are three easy ways to learn more about our Medicare supplement insurance and request an information kit!
Call 1-800-351-9914
Choose your state to view more information about plans
Fill out and submit the form
---

---
1Based on current enrollment in our Medicare supplement plans and Wisconsin Alumni Association membership information.
2These non-insurance services are not guaranteed and may be changed or discontinued at any time.
The Wisconsin Alumni Association partnership is a paid endorsement.